No1 Missouri City Irrigation Contractors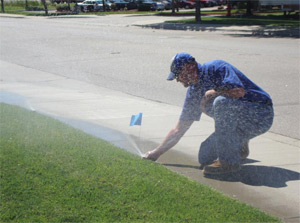 We are a locally owned and operated business. That may be the number one thing that sets us apart from the competition. We aren't a giant corporation and understand the value of every single customer. Sick of being a number? You won't be with us. We know all of our Missouri City TX customers by name. We know the ins and outs of their systems as well. That means you'll get quality service tailored to your needs and the needs of your lawn without having to explain yourself to a new technician every time you call. We do our best to have the same contractor stay with you for a lifetime.
Professional Contractors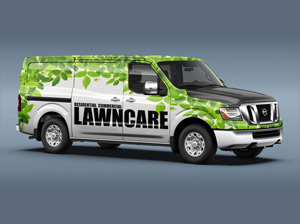 Every contractor on our Missouri City staff has gone through a rigorous employment screening and apprenticeship. Then, before any one goes out to a job alone, there is a mandatory 6 month ride along where the ins and outs of both customer service and sprinkler repair. We don't send anyone, even experienced techs, out alone to large scale jobs. You'll get the right amount of labor for your job to get completed quickly. And we absolutely won't charge you by the hour – we only charge by the job. That way you are never surprised at the final bill.
Superior Service
When we arrive on-site we won't leave. We have thousands of replacement parts on every truck as well as all of the mandatory tools to fix almost every sprinkler system issue. If you are getting a new installation or addition, we'll bring the trencher. That's sure to draw a crowd. We'll have our electronic leak detector and video drain snake handy in case we run into any issues. We'll get right to work with a few questions about the concerns you are having, then do a preliminary sweep of your system. We'll come up with a plan of action and run it by you. No actually work will be done until there is a signed contract with a price. You'll know what it's going to cost before ground is broken.
Quality in Every Repair
One of the hardest things to judge with a sprinkler repair is the quality. Almost all sprinkler work is covered up by the ground. How do you know it's been done right? Well, short of waiting to see, reputation is the best measure. We have a stellar reputation in the Missouri City area. Check our Yelp reviews and you'll see. If you need more, just ask. We can provide you a list of the last 50 jobs we've completed. Call one, call two, call them all – then you'll understand why our small town service is the one to choose.